" Help-Me-Buy Chrome Plugin" tutorial " Shipment Chrome Plugin" tutorial
*So far, Lumahgo one-click buy-for-me and ship-for-me support only support the desktop version of Taobao and Tmall website
1. Install LumahGo Help-Me-Buy Assistant Chrome Extension
"Click here to install"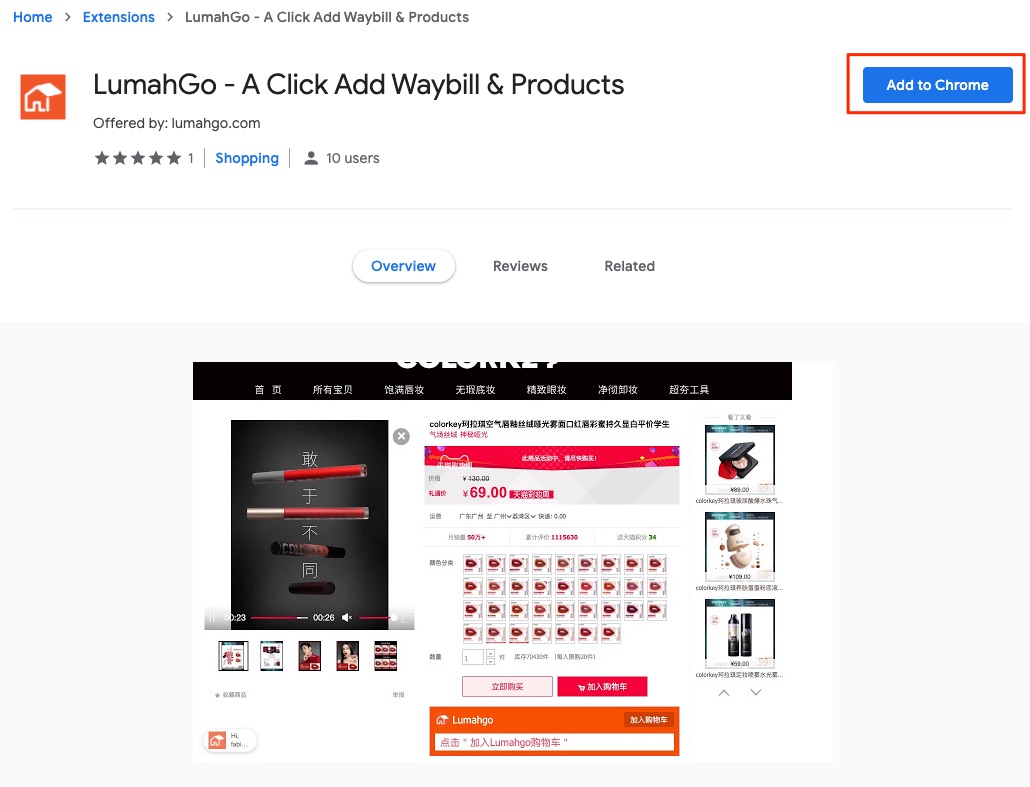 2. Shop on Taobao and click on "Add to Lumahgo Shopping Cart"


3. Confirm the details of your item and then click "Add to Lumahgo Shopping Cart"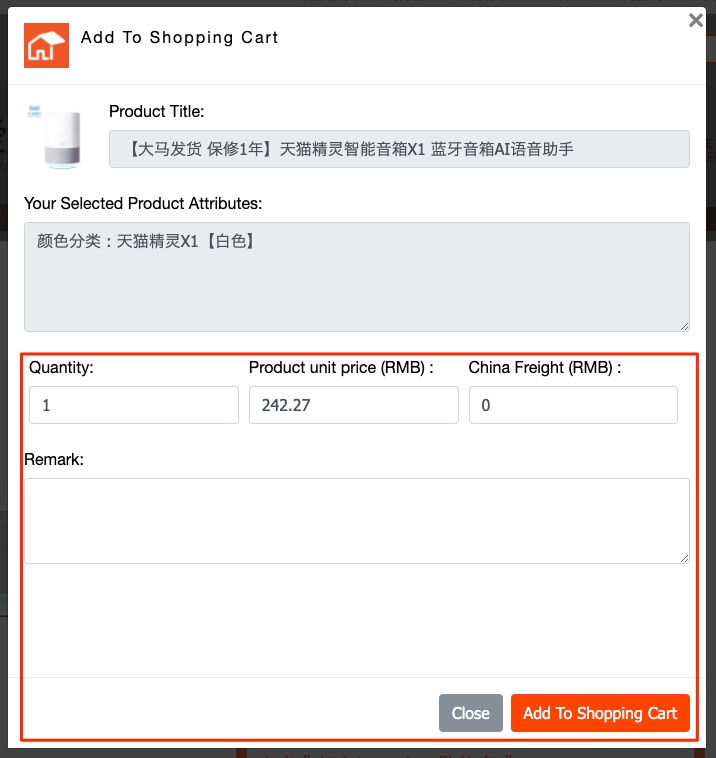 4. Your order is successfully entered into Lumahgo's shopping cart, you may now choose to view your Lumahgo shopping cart or continue shopping.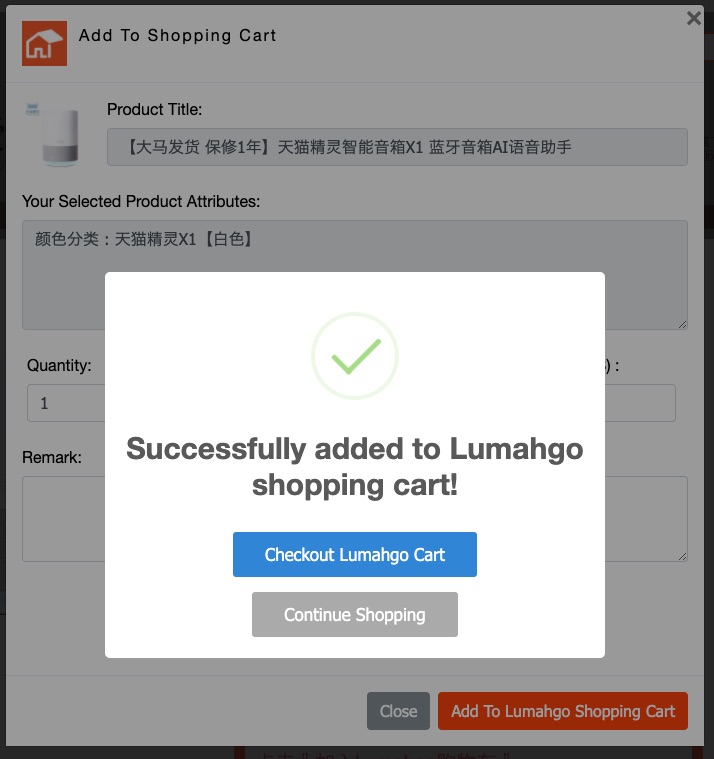 2. Send your items to LumahGo international consolidation warehouse

Please click "Check the address of international consolidation warehouse" 【 to obtain the address of LumahGo consolidation warehouse】

When you shop for something, send the items to the Lumahgo International consolidation warehouse you select through sea or air freight
4. After the sellers have sent out the items, go to the "Bought items" on Taobao website



5. At the "Bought items", select the Taobao products you want to ship, and click on "Add ship-for-me order"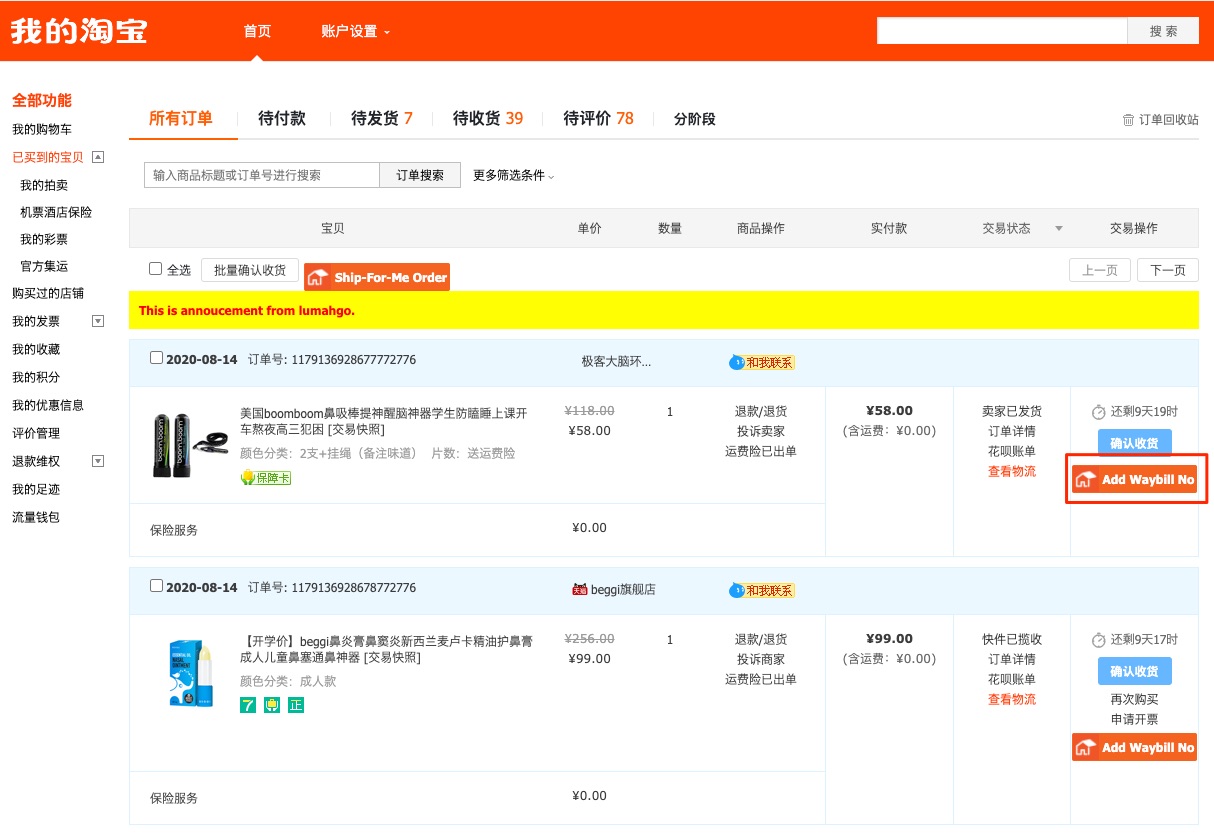 6. Add Shipment order
Change the quotation (CNY), select the mode of transport you want, and submit the Shipment order
7. After finish adding the Shipment order, you can click on the Lumahgo Shipment order button to check the added Shipment orders